Lori W came out to Salome today to help me scout out some different trails in the Granite Wash area.
(BTW this is the staging area for the ride next Saturday.)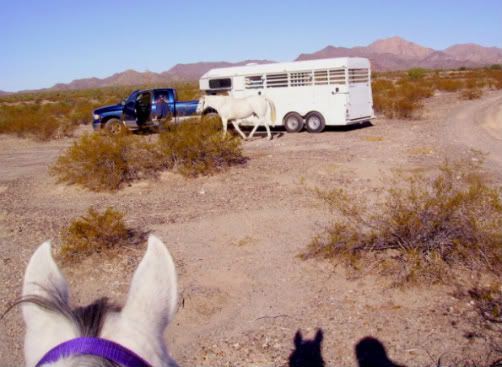 For our ride today I mapped out the trails leading to "Glory Hole Mine".


From the staging area Glory Hole Mine is just under 12miles round trip. We turned around almost a mile from the mine. That last mile is a good workout for horses.

2-1/2 hours into the ride we weren't quite there yet... It was already12:30 PM and Lori needed to be back to the staging area no later than 3:30 so she could get home before dark. So as we were climbing a pretty steep and rocky incline and seen MORE steep and rocky hill ahead of us around a bend I told her I thought we ought to turn around at that point because it had already been quite a workout for the horses and if we continued we would have to deal with the steep grades in reverse on the way back and since we were already getting short on time to allow enough time to get back I thought it best we turn around and do the full trip another day. So we turned around and had our lunch break at the bottom of the hill in the wash. It is a really nice wash with old gnarly trees to tie to. I told Lori that next time we will also allow more time for the lunch break just because it was such a nice spot to sit and relax (Sorry I didn't take pictures). I didn't pull out the camera till we were on our way back...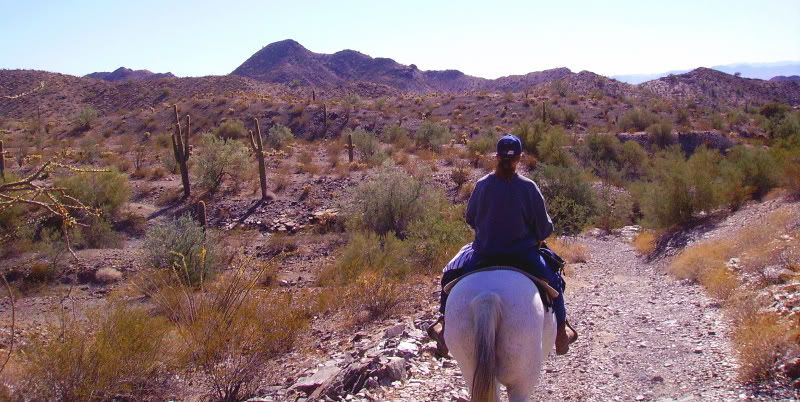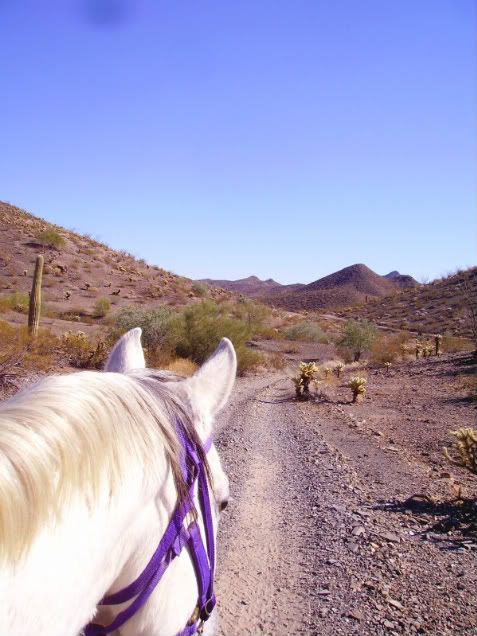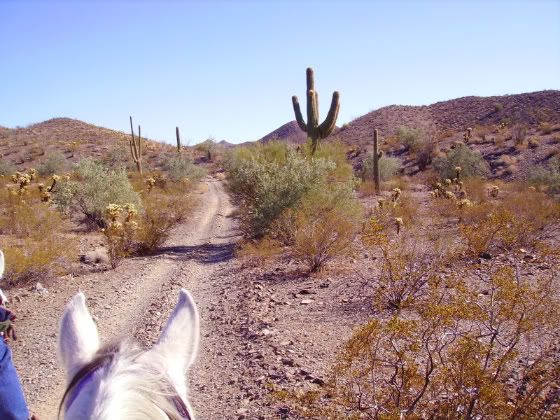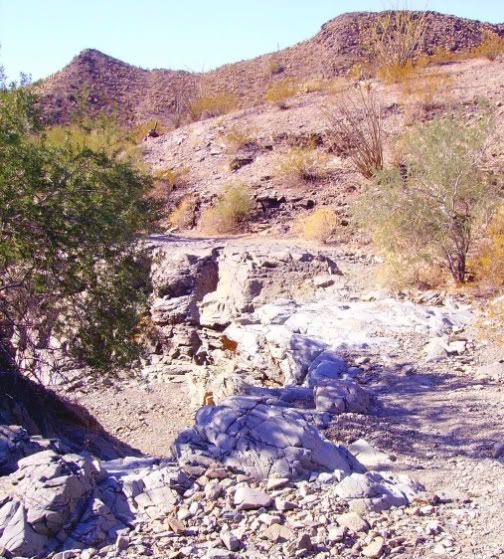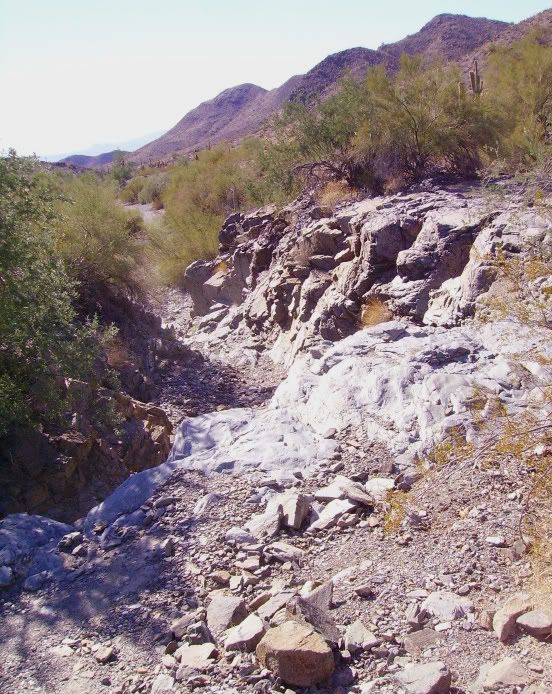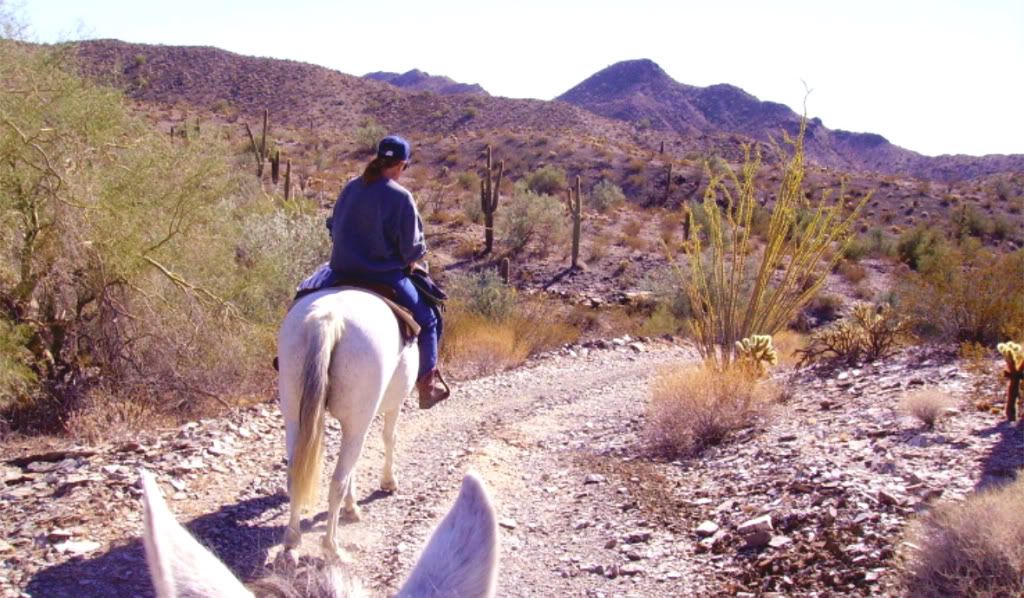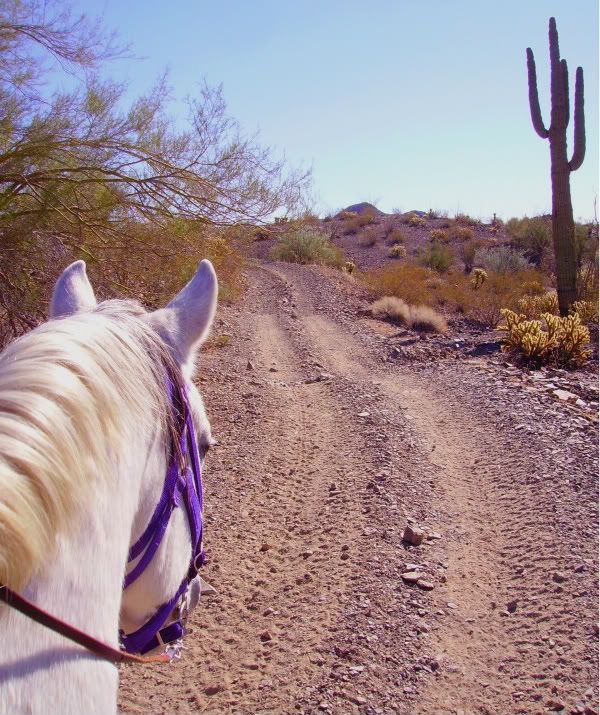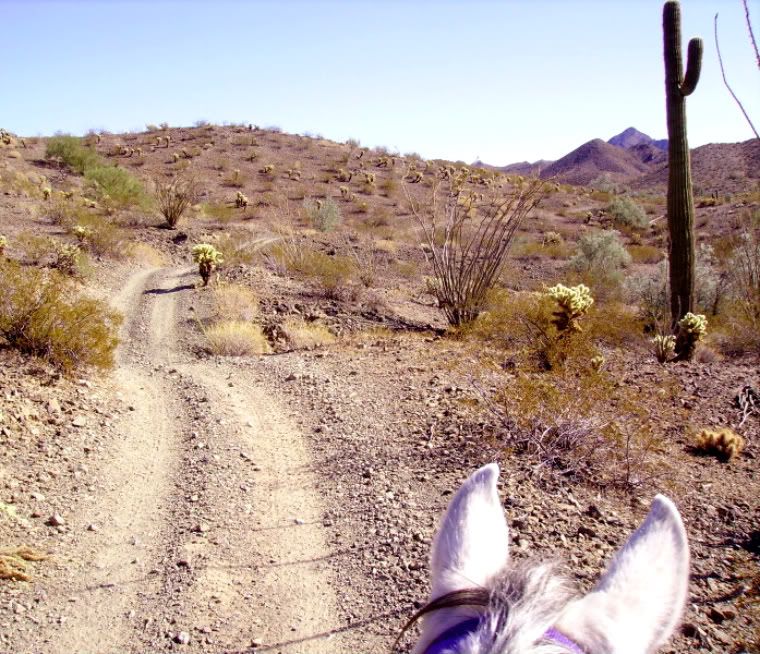 We walked the horses the last mile back so as we were walking we cleaned up the beer bottles someone had tossed along the road.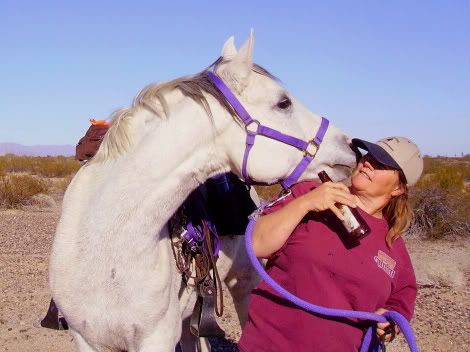 Mocha wanted a sniff of one of the bottles and....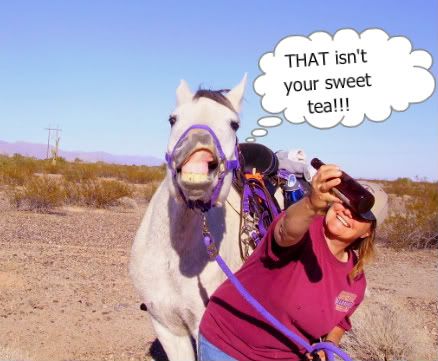 (Next week: Ride, Potluck, and
camp out!)